What's up, guys Your boi here, this is the review of the Audio Technica ath ad 500x headphones.
Now I wanted to do this review for the longest time because people always ask me what's the best pair of headphones for gaming under $150.
Well, at $112, the audio Technica ath 500 X's has a very unique design that at first even turned me away but soon and I realized just how great the design is for us gamers out there.
Audio Technica Ath Ad500x

Specs:
Newly designed 53 mm drivers with CCAW voice coils reproduce remarkably natural sound

Open-air headphones produce no sense of pressure on the ears

Lightweight honeycomb aluminum casing

Flexible raised-fabric earpads offer excellent wearing comfort

Connectivity technology : Wired

Gold-plated stereo 1/8 (3.5 mm) connector with 1/4 (6.3 mm) adapter
Inside The Box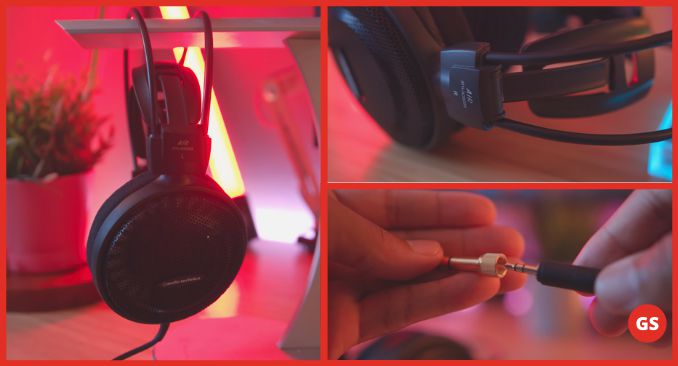 So today, we'll be going over what makes these headphones so special for the price in the box.
There's nothing fancy, just the headphones and an adapter to go from the eighth-inch to 1/4 inch. The court is not detachable, but for the price, you can really complain here.
luckily the core feels really sturdy and is made up of highly conductive oxygen-free copper that prevents tangling.
---
Design and Comfortability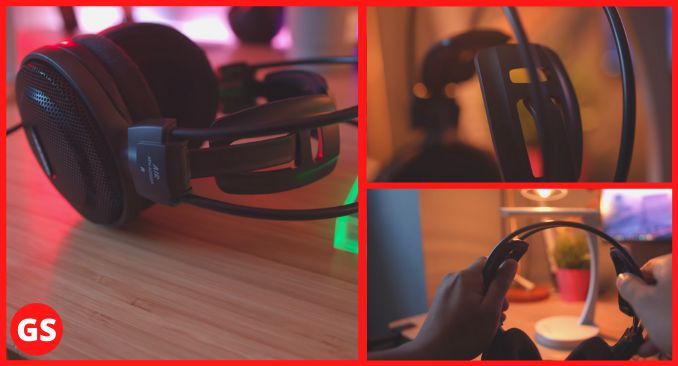 Now, the headphones' design can really really throw you off the headband, mostly because it's almost non-existent.
It's flexible yet sturdy AF, and it just looks like two plastic wires going from one side to the other, a very strange design.
They've also got 3d wings that you may be skeptical of. I know I was, but they just lay on your head and adjust very comfortably.
The 3d wings have padding on them and will move with your head giving you supreme comfort.
They can Bend so much these are these things are not gonna break on you and then two wings just kind of form to your head, and they keep the headphone in place.
I know it looks kind of weird at first but trusts me, this feels like you're wearing nothing.
They don't just call these the open air just because of that open back design but also because it feels like you're really wearing nothing.
The great thing is also because of the design; these will fit more people's heads than not. No matter how big or small your head is, the 3d wings will contoured in your head.
Now the air cups are also very comfortable; they are huge, fitting any ear size, big or small they are cloth but don't get too hot over an extended period; very soft, not rough at all, and again very good for long gaming sessions.
These have that open back design with their 53-millimeter drivers, so they will leave some sound. These are 48 Ω, and they sound great plugged into your pc or your amp, or your phone.
Sound Quality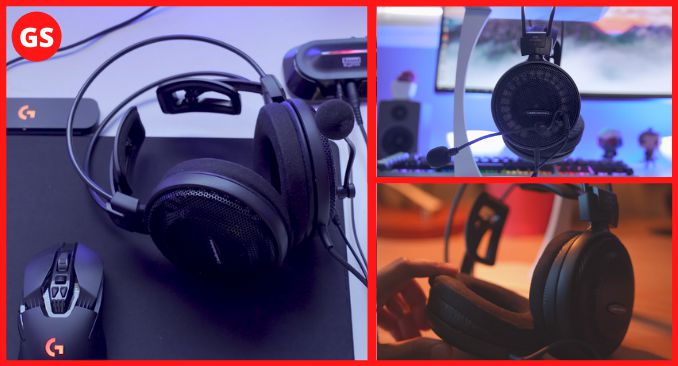 For the price, though the sound quality of these to say absolutely stunning, and this is coming from somebody who is using the Sennheiser HD 800 SS as their main headphones those things are why.
While they don't have as big of associations with HD 800 SS, which probably most headphones don't, these do offer a great image they have great openness of an open-back headphone, but they give you so much warmth the separation it will send chills down your spine.
now the vocals are as clear as day, no distortion in the mids whatsoever; highs are nice, and rolled off bass,
but it's enough to keep you coming back to these headphones for more these will definitely have you hitting
If you guys can't tell, I really like headphones that work with all genres, and these are no different. These will have you going through your music collection and just listening to music.
Especially once with vocals, so like R&B, rap-rock music sounds exceptional with that drum sound really good.
you hear the drums You get every single instrument with these headphones.
Pros & Cons
Conclusion
They're very separated. They're amazing for gaming, probably some of the best in terms of raw imaging; you can vividly and clearly hear footsteps that.
I can react to and be ready for whoever's coming around the corner.
Sometimes with other headphones, I can get kind of confused at which direction they're coming from, and it can cost me the game in the end.
These headphones will have you covered in all aspects.
Check also: