I'm going to review another pair of headphones, and it's a gaming headset these are called the Nubwo N7 this is a wired gaming headset, and it cost very little, and I can tell you it is one of the best gaming headsets you can get for the price.
Nubwo N7 Gaming Headset
Specs:
lmmersive Gaming Audio. Dual 50mm speaker drivers are engineered to produce detailed

Noise-canceling Mic.

Convenience to Use: The in-line Audio control makes it possible to conveniently adjust the volume

Built for comfort. Soft leatherette ear cups and ergonomically padded

Versatile Compatibility. Designed for everywhere you game, including PC, PS4, Xbox One, Nintendo Switch, and mobile. (Xbox One Stereo Adapter may be required, not included)
Inside The Box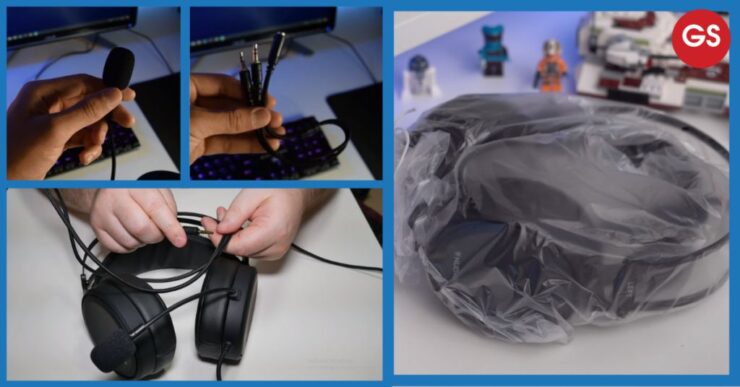 So in the box, you will get the headset itself along with a 3.5-millimetre audio cable which means that you can use this headset with a computer
PlayStation Xbox laptop and phone you also get an audio and mics literal cable and a windshield cover for the microphone.
it's is braided so I will get, and so you know the cables will last a lot longer, and this isn't going to be one of the weak points that's good.
it's got just a standard 3.5-millimetre input jack however I mean yeah so it's a very excellent build quality
Video
Build quality
It's got very nice build quality looks like a classic headset. I said more advanced more clean more slim looking. It doesn't have any flashy lights or anything not you wouldn't expect any lights or anything's at this prize.
The first thing you immediately notice is that the headset has huge ear cups which means that they are over here the ear cups are made out of durable plastic with a matte finish look which I think looks nice they fit nicely around your ears making them more sound isolating the big soft ear cushions.
The Nubwo got some nice thick ear muffs, and this thing only weighs 360 grams, so this is nice for a gaming headset which means that it would last you for long gaming hours. They are comfortable, which makes it easier to wear the headset for an extended time.
The headset piece on top is made out of metal and the cool thing about it is that it doesn't need to be adjusted manually but instead fits you when you put them on.
The microphone has an on/off switch so if you don't want to use the microphone you can switch it off and On the right side there's a little dial for their volume so you can turn your headphones up and down using the volume switch
Comfortability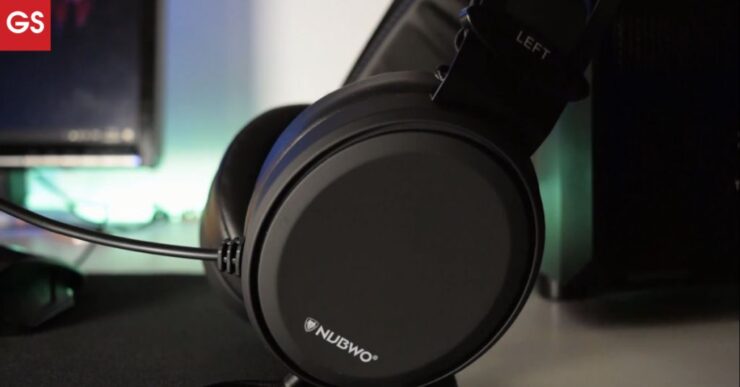 the actual cups which on the headphone are nice and spongy they feel beautiful and comfortable, and the headphone itself has that you know the rice feeling which a lot of electronics seem to have.
the actual headband is spring-mounted, so it feels comfortable on the head, and the overall weight is pretty good.
It seems that they'd be very comfortable wearing on your head for a while talking to people it's got a delicate braided cord, and it has a decent length seems good enough for if you're sitting right by your computer or Xbox/PlayStation.

the sound settings are perfect from for gaming and comfortability is great in first-person shooters enemies footsteps can be heard from quite a distance away.
Okay, now let's talk sound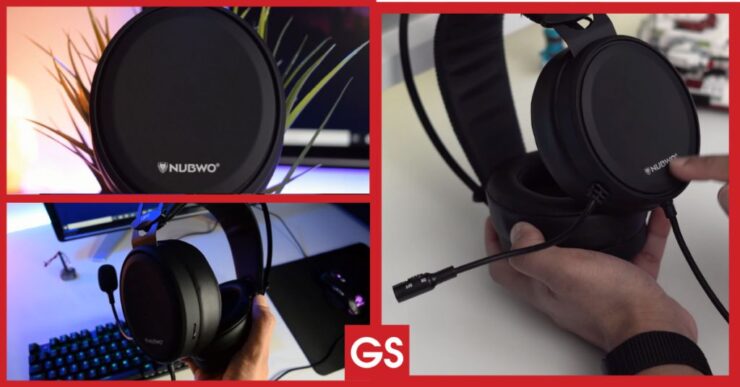 Now let's talk about the sound quality it has not the best sound. Still, for the price, you must sacrifice. The sound is really clear, and you got some bass to it…
It has decent sound quality, and it just looks nice anyway guys
this certainly doesn't have any lights but the simplicity of your lawn makes it look great I mean it's just perfect.
Headphones can look nice and feel nice, but you're on the reason you buy pair headphones as if they sound nice? Yes they do
The Mets have five-inch drivers in them, and if I'm going to be brutally honest, they could be louder if they're really if they do have five-inch drivers but saying that for somebody who's not too bothered about the audio quality.
Specifications
| Some Specs | Measurements |
| --- | --- |
| Speaker Diameter: | Φ50mm |
| Speaker Diameter: | Φ50mm |
| Maximum Output Power: | 50mW |
| Microphone Diameter: | Φ6.0 * 2.7mm |
| Sensitivity: | -38dB ± 3dB |
| Cable Length: | 1.6m |
| Connection Type: | miniJack |
| Headphone Color: | Black |
How to use?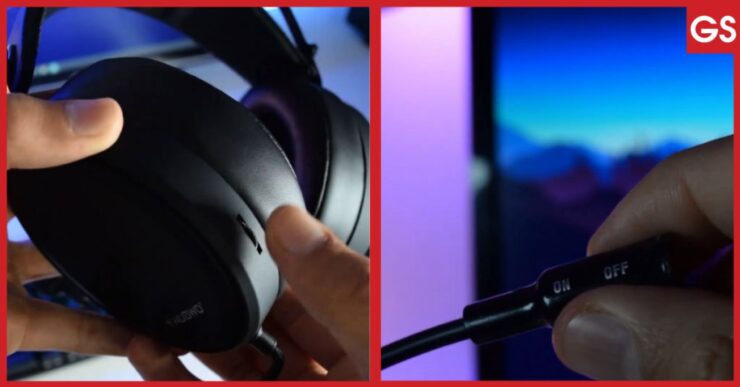 you get a little cable, so this headset does work for PlayStation, Xbox and you can plug this headset into your PC as well
You have one of those old-fashioned things you plug the cable into the headphone, and you plug these two ports (Headphone/Microphone) into your computer
You also can turn on and off your microphone.
You can basically auto just to your elastic headband when you put it on.
It's got a Noise-Cancel Mic. The User's Voice Absorbs Robust Omnidirectional Microphone And Removes Unwelcome Background Noise.
Conclusion
I had no problems using this while gaming or watching videos when it comes to sound isolation; it does an outstanding job. I think you got a great deal the build quality is amazing.
I think that this is a wonderful headset for the price range that's going to do the job for either some gaming that you want to do or if you're stuck working from home this is going to be an incredible headset you're not going to regret buying it.
like I said again I want to emphasize how comfortable this is like I'm blown away by this how comfortable this is. I have some Beats headphones in the band you know it's a solid band Beats Studio Headphones and I mean these are way more comfortable than what those are
While it feels almost like I'm not even wearing that I'm pretty sure this thing with about 350 grams which is probably why I can barely feel it on my head I'm impressed with this headset.
The headset isn't made for music it's made for gaming so moving on to performance when gaming honestly this thing sounds fantastic if you're on a tight budget. I would recommend this Headset.
That's it for this blog if you have any questions let me know down below in the comment section.
Check this also: